Sole Decisions was founded by Julie Munday. Julie is a Kinesiologist and Pedorthist. She graduated from University of Waterloo in 1987 with a BSc (Kin) degree. She attained her Certified Pedorthist Canada, (C Ped (C)) certification from the Pedorthic Association of Canada (PAC) in the Spring of 1992. She now has over 30 years experience in the pedorthic field.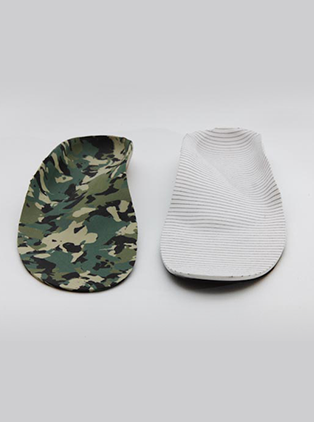 Julie has been a member in good standing with the College of Pedorthics of Canada (CPC) since its inception in 2002. One of its goals is to protect the public by enforcing its "Code of Ethics".
To maintain her certification eligibility she has attended most of the yearly PAC symposiums and attended other related seminars and symposiums to acquire educational points and increase her knowledge. Julie also was an associate professor at UWO in their "Kinesiology Program" assisting for 3 terms onsite at a pedorthic facility and once through the university's continuing education program helping to teach students. She has assisted with "marking" essays for the new UWO pedorthic program and with "practical" and "written" PAC examinations.
She looked into starting her own business, after gaining knowledge in the running of different types of facilities and manufacturing techniques and with the love of a challenge, working with her hands and the joy of helping others. She created Sole Decisions to reduce pain, instability or other complaints associated with lower limb problems or weight-bearing activities to those in need in the London and surrounding areas by providing footcare service through foot devices such as custom foot orthoses and orthopaedic footwear.